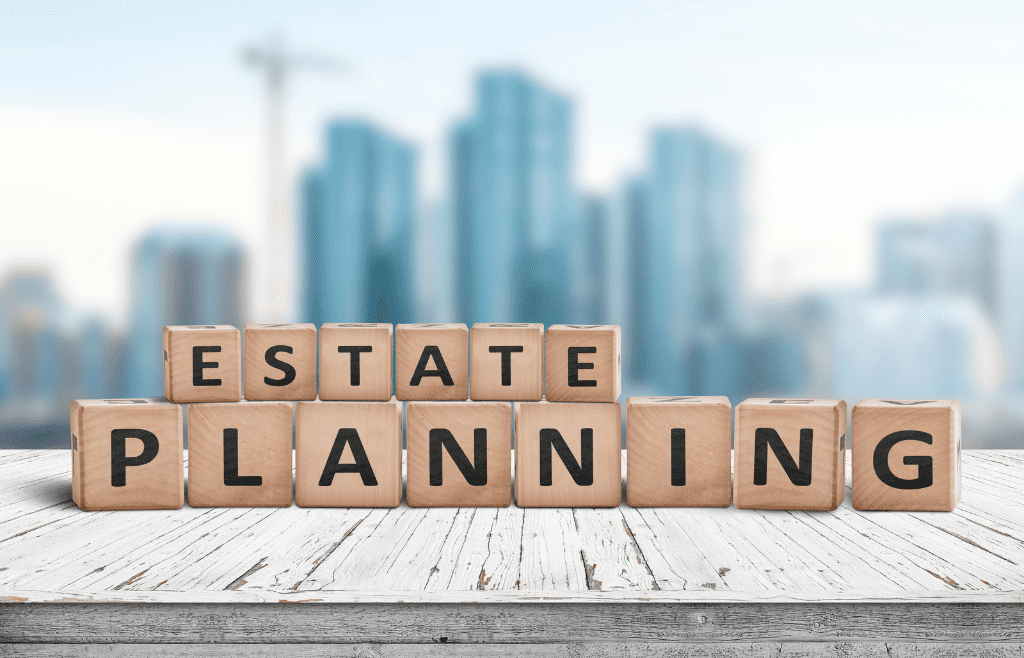 It's an uncomfortable fact that no one really wants to face. We are all going to die.
Another uncomfortable fact is that with very, very few exceptions (and many of those exceptions aren't great), we don't know when it will happen.
On Dec. 5, 2022, actor Kirstie Alley died of colon cancer. According to a statement from her family on Twitter, Alley's cancer was "only recently discovered."
Colon cancer, also known as colorectal cancer, is the third most common cancer diagnosed in the U.S. (excluding skin cancers) and the second most common cause of cancer deaths behind lung cancer. Colon cancer is challenging to diagnose because it typically does not have many symptoms until it is advanced.
Actor Chadwick Boseman also passed away from colon cancer. Boseman was diagnosed with the disease in 2016 and his medical condition remained private until his death on Aug. 28, 2020. Unfortunately, Boseman died without leaving any instructions regarding his $3.8 million estate, such as a last will and testament or a revocable living trust.
When someone dies without at least a will in place, it's known as dying intestate. When this occurs, their assets enter a lengthy and frequently costly process known as intestate succession, where the state decides who receives assets that are not co-owned or do not have named beneficiaries.
After nearly two years of intestate succession, Boseman's $2.3 million estate was amicably split between Boseman's wife, musician Taylor Simone Ledward, and Boseman's parents, Leroy and Carolyn Boseman. Wait, $2.3 million? Wasn't Boseman's estate worth $3.8 million? Yes, it was, before the $900,000 in probate fees. Probate is the legal process of getting titles or assets out of the name of someone who passed away and into the name of their beneficiaries.
Those exorbitant probate costs, nearly a fourth of Boseman's estate, are not the abnormal part of the story. What's somewhat unusual is that this case was solved amicably. It is much more common for large estates without named beneficiaries to dissolve into court fights as distant second cousins clamor for a slice of the assets.
The musician Prince died in 2016, also without a will. Unfortunately, the probate experience for Prince's family was not at all amicable. Six of Prince's half-siblings engaged in a prolonged court battle over his estate. The case was finally settled on July 29, 2022. Over those six years, two of the potential beneficiaries passed away, and the estate racked up more than $3 million in probate costs.
All of these hardships were preventable with estate planning (well, not the deaths, as previously acknowledged, but those beneficiaries could have received some assets while alive). If Prince had at least created a will, his wishes regarding his estate would have been known. However, with a will, all assets must still pass through the probate process. Once probate documents are filed, they become part of the public record, which is why we know everything about Boseman's and Prince's estates, as well as other famous figures who died without a will, such as:
Musician Aretha Franklin. Died in 2018, and her estate finally settled a $7.8 million tax debt in July 2022.
Author Stieg Larsson. Estate was divided between his father and his brother. His lifelong partner of 32 years received nothing except the house they shared.
Artist Pablo Picasso. A six-year probate cost the estate $30 million.
Business magnate Howard Hughes. Over a five-year probate process, Hughes' estate was challenged by nearly 600 people.
Musician "Sonny" Bono. Estate was fought over by his wife, ex-wife, and a man claiming to be his son.
Musician Jimi Hendrix. Estate became embroiled in an extremely complicated 30-year court battle.
NFL player Steve McNair. Estate was publicly contested by McNair's wife and their children, two children from a previous relationship, and McNair's mother.
President Abraham Lincoln. The 16th president of the U.S. was a lawyer (!) who died without a will.
These families would have benefited greatly from a will, but the best way to avoid prolonged probate is with a revocable living trust. After someone creates a revocable living trust, it holds the title to their property and assets, but they retain complete control of everything in the revocable living trust. When they pass away, the revocable living trust dictates who administers the assets and how to distribute them. There is no need to go to court and wait for a judge's orders because everything is legally stated in the revocable living trust.
Thinking about the end of life can be uncomfortable, which is likely why many people delay estate planning. However, as illustrated above, when someone passes away and does not leave instructions for managing their assets, it can be emotionally and financially draining for their beneficiaries (regardless of whether the deceased wanted their assets to go to those beneficiaries).
Working with an experienced estate attorney can help ensure you avoid these complications. Harbor Law Firm offers personalized, stress-free estate planning in Washington state. Our services include the following:
Knowledgeable guidance customized to your specific circumstances and goals.
A fully remote process that never requires you to leave home.
Hours that fit your schedule.
An adaptable process for exchanging documents and collaborating.
Flat-rate pricing, so you'll never be surprised by a legal bill.
We also offer complimentary consultations and can speak with you outside regular business hours. For more on our remote estate planning process, visit this page.
Our proven process defines exactly what you can expect, and our focus is always on your goals. Please contact us to set up a consultation with our team today.