Harbor Law Firm makes the estate planning process easier and more accessible for people in Seattle and throughout Washington State.
We know:
Thinking and talking about end-of-life issues can be stressful.
It can be daunting to jump into estate planning without knowing what to expect in terms of process, pricing, or both.
Day-to-day life is busy, and sometimes it's not practical to travel to an attorney's office during business hours.
We built Harbor Law Firm around solving those problems. That means:
We listen, engage, answer your questions, and work to make the estate planning process as comfortable and easy to understand as possible.
Our Safe Harbor Estate Planning Process is fully remote.
We offer complimentary consultations, so you can gather information about your options in a low-stress, no-obligation call.
We're available to talk outside of regular business hours if that works best for you.
We explain the process up front, so you know exactly what to expect as we move forward.
We quote you a flat fee for the services you choose, so you'll never have to worry about hours adding up or how much your final bill will be.
Because our service is fully remote, we can easily work with clients across the state of Washington, providing a simple solution for those in rural areas who might otherwise have to travel some distance for legal services.
Meet the Harbor Law Firm team
— Attorney Kevin Monahan, Managing Attorney
Kevin was born and raised in Washington state and, except for a brief stint in Philadelphia and Pittsburg, has spent most of his life here. When he's not focusing on an estate plan or brainstorming a way to make the process even easier for his clients, Kevin is a family man who lives with his wife (a school counselor for grades K-8), two sons, and their labradoodle. Kevin enjoys being a soccer dad, coaching his son's basketball teams, and taking his boat out on the lake (although he doesn't get to do that as often as he would like). An avid tennis player until a surgery forced him off the court, today you can find Kevin trading volleys with his fellow pickleball players.
Kevin grew up in Seattle and received his J.D. (Juris Doctorate) from Seattle University and LL.M. (Master of Laws) in Taxation from Georgetown Law. Fresh from law school, Keven worked for a firm where he divided his time between international tax law and estate planning. While he enjoyed solving the complex problems presented by the tax side of the business, Kevin preferred estate planning because it allowed more interaction with the clients.
However, Kevin believed that the estate planning experience could be improved. So, he founded Harbor Law Firm and developed the Safe Harbor Estate Planning Process to save his client's time while retaining the personal interactions that are so important to him.
— Nick Solandros, Paralegal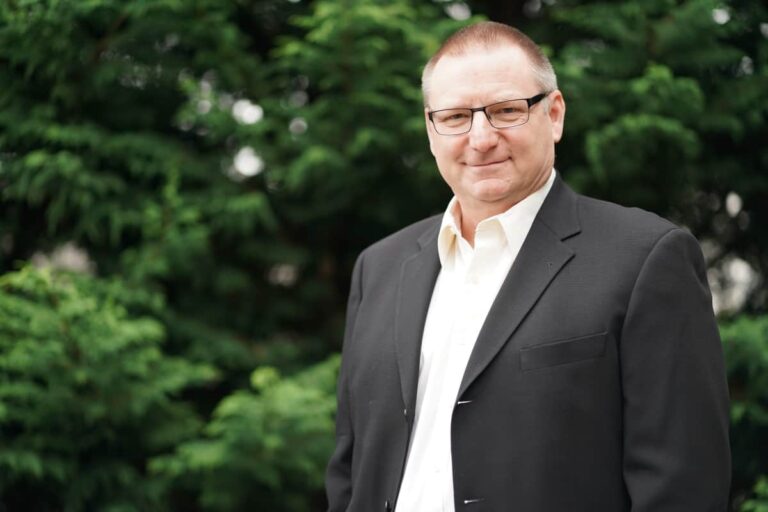 Nick Solandros earned his B.S. in Political Science at Lewis and Clark College (Portland, Oregon) in 1983 and his A.A. in Paralegal Studies three years later at Highline College (Des Moines, Washington).
Nick enjoys spending time with family and friends, working on projects around the house, and exploring the Pacific Northwest. He loves spending long weekends in Port Townsend with his family, their big dog Kona, and their little dog, Honeybell.
If you're ready to speak to Harbor Law Firm about securing the future for you and your loved ones, get in touch with us for a complimentary consultation today.