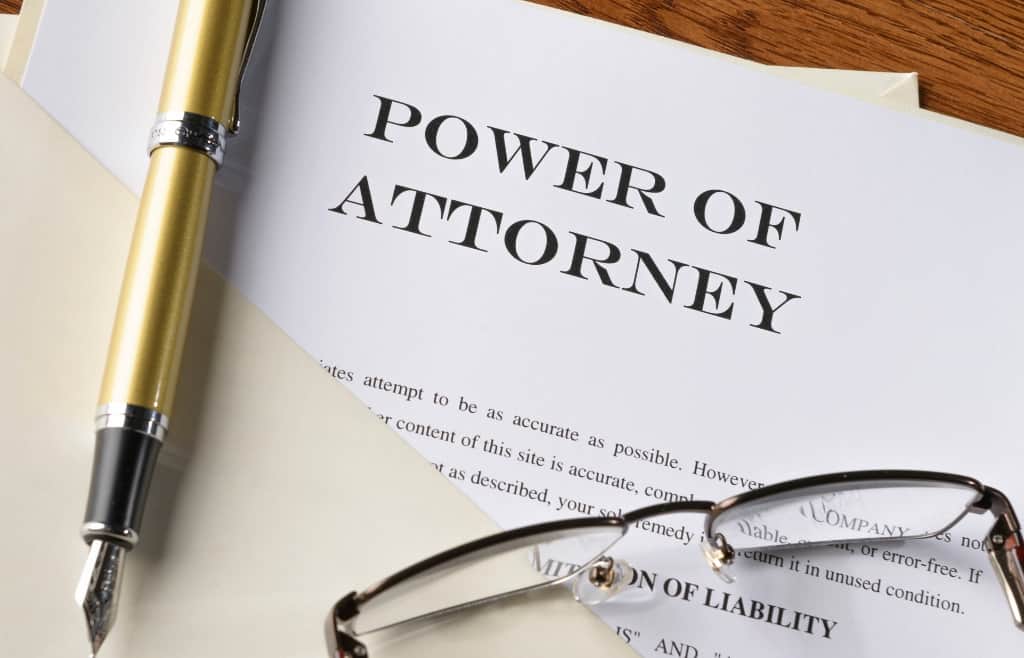 Life is unpredictable. While you can't foresee what and whether a potential ailment may strike, you can be prepared (and help your family prepare, too) with a powerful legal document: the medical durable power of attorney.
Terri Schiavo was known for many things: beloved wife, daughter, and bookkeeper at an insurance company. However, if you recognize her name, it is likely for the prolonged, very public, legal battle over her health care.
In 1990, when Terri was 26 years old, she suffered a cardiac arrest that left her comatose. After eight years in a persistent vegetative state, Terri's husband, Michael, petitioned to remove her feeding tube. Terri's parents disagreed and fought Michael in court. A seven-year battle followed, during which Terri's life-prolonging measures were stopped and reinstituted multiple times. In March 2005, her feeding tube was removed for the final time, and Terri died at 41.
Despite the thousands of people who spoke on her behalf, both pro and con—including the Pope and the President of the United States—it's impossible to know Terri's wishes regarding her incapacitation because she did not have a health care directive, medical durable power of attorney, or other advanced directives.
Likely, Terri Schiavo would not have wanted such a private matter to air in such a public way, much less drag on for nearly a decade. However, her case is hardly the only example of familial struggle because an ailing relative failed to make their medical wishes known. That's why a health care directive and a medical durable power of attorney are two crucial estate planning documents.
What does a medical power of attorney do?
The directive most people associate with Terri Schiavo's case is a health care directive, also known as a living will. A health care directive informs health care professionals whether you want artificial nutrition and hydration if you are permanently unconscious or terminal. Health care directives are sometimes called "do not resuscitate" documents. However, this term is misleading because, depending on your wishes, the document could be a "Yes! Definitely resuscitate!" document.
A medical durable power of attorney (also known as a durable power of attorney for health care) names a "health care agent" to make decisions related to your medical care if you become incapacitated. Your health care agent works with your medical professionals so they understand the remedies you prefer and the remedies you would like to avoid. The health care agent has the authority to make many health care decisions on your behalf (determined by the parameters of the medical power of attorney) and can access information that's otherwise protected by the Health Insurance Portability Accountability Act (HIPAA).
To establish a medical durable power of attorney in Washington state, you need to:
Designate a health care agent or co-agents. You can also name a successor agent if the primary agent cannot perform their duties.
Select a health care agent who is not a physician or an employee, owner, or administrator of a health care facility where you receive treatment (this does not apply if the person is your spouse, domestic partner, adult child, parent, or sibling).
Sign the document in the presence of either a notary public or two competent witnesses.
With a power of attorney hospital personnel always have someone they can speak to regarding your care, and you have an advocate who understands your health care wishes. The medical durable power of attorney contains your specific wishes regarding your care, including the care you wish to receive for various medical situations. The document is known as "durable" because it does not go into effect unless its creator becomes incapacitated and incapable of making health care decisions.
Be very thoughtful when selecting a health care agent. Because (obviously) you will not be able to advocate for yourself, you need to be sure that the person you choose understands your health care wishes in various medical situations and will also respect those wishes. That's why it is always advisable to have a discussion with your elected health care agent before officially naming the person in your medical durable power of attorney. Even though this person is legally obligated to follow the directives of the medical power of attorney, it is always beneficial to ensure that they comprehend your wishes and understand why you made these decisions.
While a health care agent is granted significant decision-making power, it is not limitless. There are protections in place to help prevent abuse. For example, Washington state requires a health care agent to obtain a court order before allowing:
Electroconvulsive therapy or another procedure that causes convulsions.
Psychosurgery (any operation on the brain's frontal lobe).
Any mental health treatment that restricts someone's physical freedom.
What are the medical power of attorney responsibilities and liabilities?
Once the medical durable power of attorney is invoked, the health care agent is given the authority and responsibility to oversee the patient's care. The health care agent must legally prioritize the patient's requests as outlined in the medical power of attorney document. They must follow the patient's wishes even if the decision does not align with their beliefs.
When does medical power of attorney take effect?
A medical durable power of attorney only takes effect when a patient becomes incapacitated, and it lasts as long as they cannot communicate their own decisions. When a doctor determines that a patient cannot make decisions (for example, due to dementia or a coma), the medical power of attorney is invoked.
When a patient can communicate, the health care agent has no say in the patient's health care decisions. For example, that person can't override a medical decision made by the patient, even if the health care agent disagrees with it.
It is also important to note that you can change or cancel a power of attorney or a health care directive anytime.
Power of attorney vs medical power of attorney
What is the difference between a power of attorney and a medical power of attorney? A medical durable power of attorney is focused exclusively on health care. In contrast, a general durable power of attorney ensures you have someone to handle everyday tasks.
Specifically, a general durable power of attorney is a legal document that assigns an "attorney-in-fact" to make decisions for you when you cannot do so. You can give your attorney-in-fact a wide range of powers or limit their authority to specific matters. Typically, they pay bills, manage bank accounts, and perform other specifically designated tasks.
Who makes medical decisions if there is no power of attorney?
For patients who failed to make a medical durable power of attorney, Washington state has an established hierarchy of decision-makers: (listed in descending order)
Legal guardian for minors and adults who require guardianship.
Spouse or state-registered domestic partner.
Children who are 18 or older.
Parents.
Adult siblings.
Adult grandchildren (if they are familiar with the patient).
Adult nieces and nephews (if they are familiar with the patient).
Adult aunts and uncles (if they are familiar with the patient).
If no one meets the above requirements, a close friend may be able to make health care decisions for the patient if they:
Clearly care for the patient.
Are familiar with the patient's values.
Are reasonably available to make health care decisions.
Are not employed by the facility where the patient receives care.
It's important to note that each category of decision-maker includes everyone who falls under that group heading. For example, if a patient has three adult children and the decision-making falls to them, all three children share the responsibility.
How to get medical power of attorney for a parent
If you are concerned about an elderly parent and whether they have a medical durable power of attorney, health care directive, and other crucial estate planning documents, the time to have the conversation with them is now. Once someone becomes incapacitated, it is too late to sign a medical power of attorney, health care directive, or any legal document. At that point, the court decides who will make medical (and other) decisions for your incapacitated parent (see above), and it may not be the person they would prefer.
Having this discussion with your parent or parents—and parents having this discussion with their children—can be difficult. However, it is a crucial conversation for anyone hesitant to begin their estate planning, which is a surprisingly large number of U.S. citizens. According to the 2023 Wills and Estate Planning Study, two out of three Americans do not have any estate planning documents. These respondents had many reasons for delaying their estate planning, but the most common response from 42% of the respondents was, "I just haven't gotten around to it."
Procrastination is one of the most significant barriers to overcome regarding estate planning. If you want to encourage a loved one to begin their estate planning, or you want to explain to your loved ones about the estate planning and the decisions you made (such as who has your medical power of attorney), this will make the discussion easier for everyone.
Approach the conversation like a business meeting.
Make a plan.
Don't just spring the discussion on unsuspecting family members.
If someone is uncomfortable with the topic, address what is bothering them and why it is vital to overcome this hesitancy (even if it is temporary).
Hire an attorney to help with legal requirements.
If you have more questions regarding a health care directive or medical durable power of attorney or you would like to start an estate plan, please reach out to Harbor Law Firm.
We make the estate planning process as simple and stress-free as possible. Along the way, we'll answer questions like "What is medical power of attorney?" and "What is the difference between a living trust vs will?"
Our services include the following:
Knowledgeable guidance customized to your specific circumstances and goals.
A fully remote process that never requires you to leave home.
Hours to fit your schedule.
An adaptable process for exchanging documents and collaborating.
Flat-rate pricing, so you'll never be surprised by a legal bill.
We also offer a free consultation and can speak with you outside regular business hours. For more on our remote estate planning process, visit this page.
Our proven process defines precisely what you can expect, and our focus is always on your goals. Please fill out this form to schedule your free consultation.